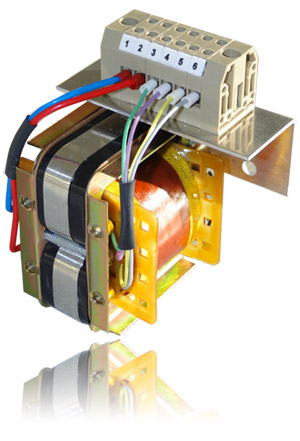 High induction, low loss, compact transformers
Characteristics:
Power : 2 VA up to 1500 VA (depending on the frequency of use)
Frequencies : 50 to 1 kHz
Voltages : 1 to 25 kV

Fields of use :
-    Reduced magnetic emissions;
-    Reduced final product;
-    Increased performance;
-    Increased transformation ratios.

Applications :
-    Low voltage power sources in reduced spaces;
-    Measures of electrical values such as voltage, current, power ;
-    Provision of a high or a very low voltage with enhanced isolation ;

These values are given for example and are not exhaustive of particular solutions.
Our recent productions in this range
There are no articles in this category. If subcategories display on this page, they may contain articles.